The pipeline from the image above is one with real code from a customer but I can't compare the times with the Azure-hosted builds because there's no sync, or tests there. Regarding the build time the Azure-hosted takes one minute less, but it needs to install the nugets first.
But for example this is a comparison I did:

It takes around 1 hour to create the VM, build, do a full DB synch, deploy reports, run tests, generate a Deployable Package and, finally, delete the VM:

If you skip deploying the SSRS reports your build will run in 15 minutes less, that's around 45 minutes.
If you use the partial sync process instead of a full DB sync it'll be 5-7 minutes less.
This would leave us with a 35-40 minutes build.
Comparison 1 #

The image above shows a simple package being compiled, without any table, so the selective sync goes really fast. The build times improve with VM size.
Comparison 2 #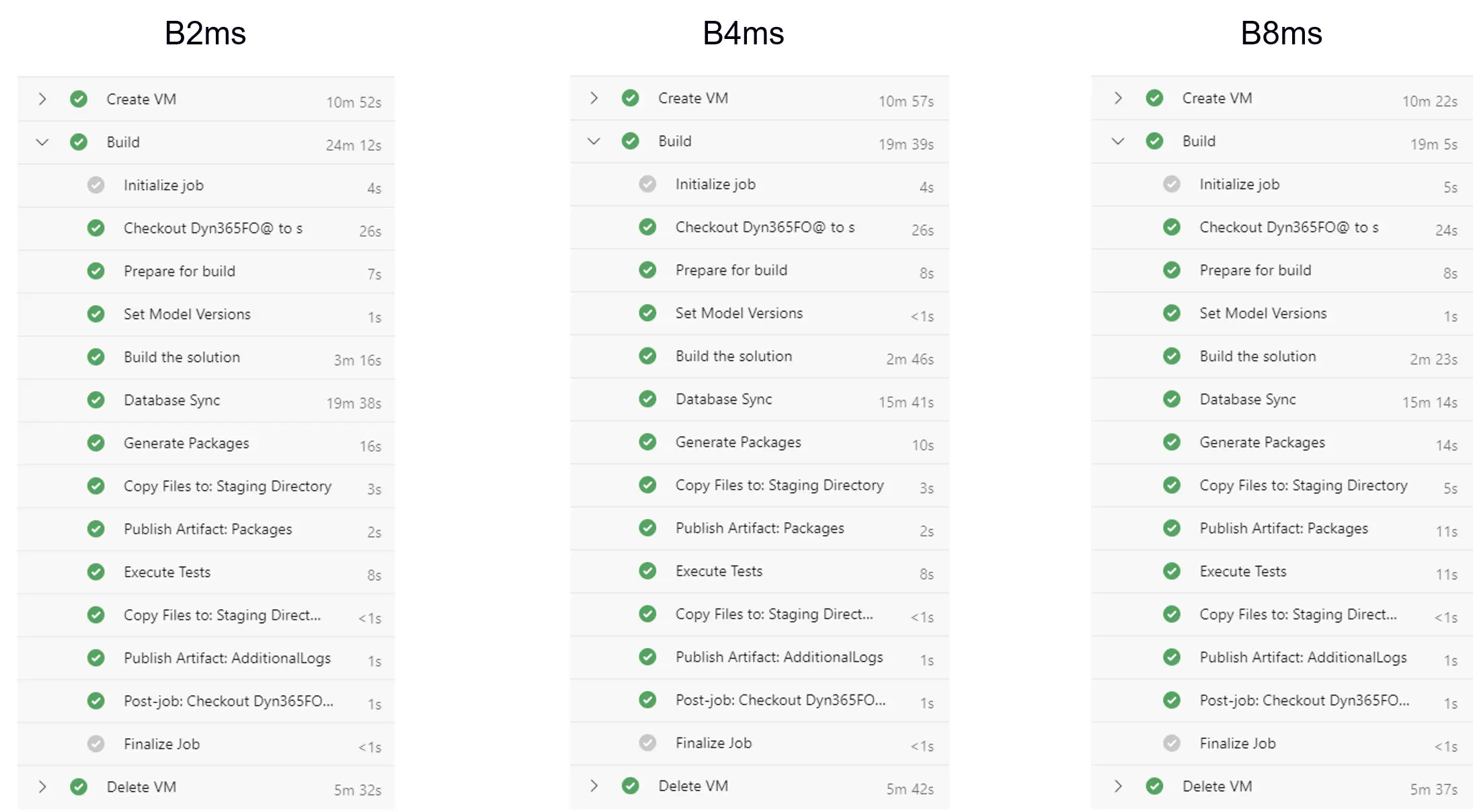 This one is compiling the same codebase but is doing a full DB sync. The sync time improves in the B4ms VM compared to the B2ms but it's almost the same in the B8ms. Build times are better for larger VM sizes.
Comparison 3 #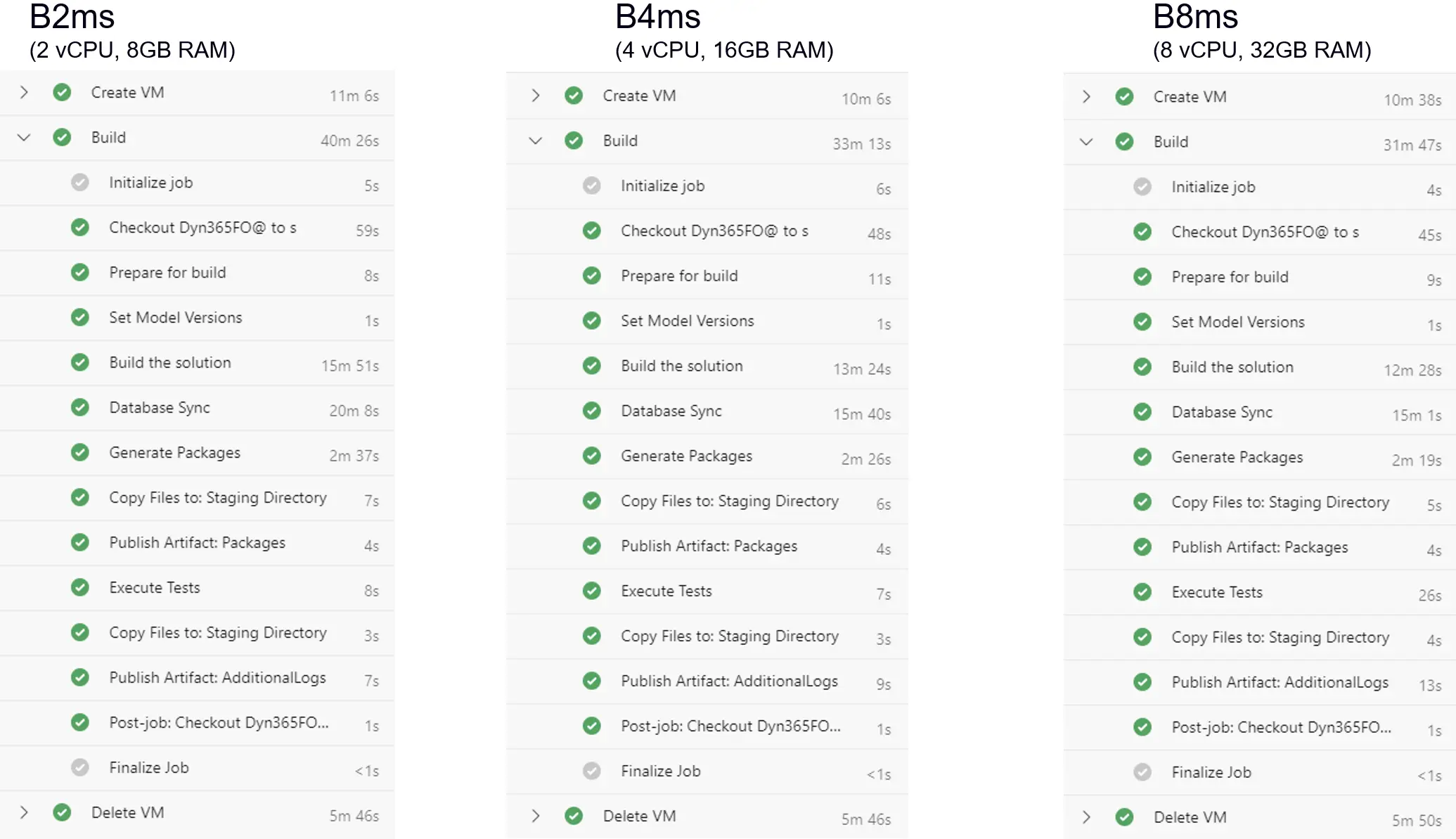 And in the image above we see a more realistic build. The codebase is larger and we're doing a full DB sync.
Similar as the comparison before there a good enhancement between a B2ms and a B4ms, but not between a B4ms and B8ms.